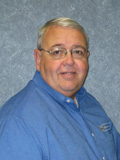 William M. Jahnke
President/CEO
Bill holds a degree in both Engineering and Fire Protection Engineering. A former Director of the International Association of Fire Chiefs, Bill served as Chief of the Overland Park, KS Fire Department. This, coupled with 17 years of experience in construction management, make him uniquely qualified to lead our effort to do the job. Bill heads the WHP Trainingtowers team, which has more than 75 years combined experience as firefighters, chiefs, engineers and contractors.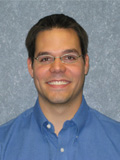 Joseph Kirchner
Vice President of Operations
Joe has managed over 400 projects for WHP. A graduate of Kansas State University in Construction Management, he works with owners, architects and contractors to develop the best design plan and follows the project through on a daily basis, ensuring timely completion and a quality product. He brings with him over 10 years of experience in the construction industry. Whatever your question on the progress of your project, Joe can answer it.
Sales and Marketing Staff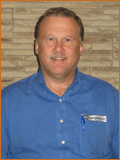 Alan Henderson
Sales
Alan is a graduate of Wichita State University's Business Marketing program.  He has experience in construction beginning his career as a draftsman and comes from a 20-year background of sales within the building products industry.  Alan can assist you, beginning with the designing of a simulator that meets your training needs to helping you with options that will enhance your existing training program.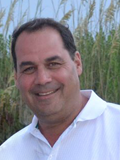 Jim Eicholtz
Sales, Baltimore, MD
Jim has been involved in the design and construction of fire training facilities since 1991. Jim brought his experience with the Maryland Fire and Rescue Institute when he joined WHP in 1994. He has worked extensively with gas simulators, as well as buildings that burn Class A materials.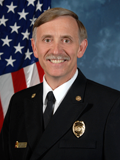 Ernst Piercy
Federal Government Consultant, Colorado Springs, CO
A retired fire chief with more than 35 years in the fire service, Ernst has a strong background in organizational leadership. He has worked exclusively for the Department of Defense, and has extensive experience working within the parameters and limitations of federal government acquisitions. His superb customer service and lightning-fast responsiveness will ensure your success.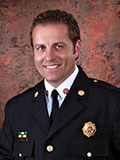 Greg Sutton
Sales, Titusville, FL
Currently a Training Chief, Greg has over 20 years of experience in the fire service and is a member of the Florida Fire Chiefs Association. In addition, Greg is an instructor at Eastern Florida State Fire Academy. He has a passion for training and understands what is needed in a training facility to get the most out of it for those using it. Greg holds an Associate's degree in Fire Science and is a State Certified Fire Service Instructor, Live Fire Training Instructor, Fire Officer and Paramedic.