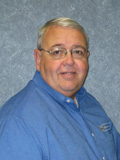 William M. Jahnke
President/CEO
Bill holds a degree in both Engineering and Fire Protection Engineering. A former Director of the International Association of Fire Chiefs, Bill served as Chief of the Overland Park, KS Fire Department. This, coupled with 17 years of experience in construction management, make him uniquely qualified to lead our effort to do the job. Bill heads the WHP Trainingtowers team, which has more than 75 years combined experience as firefighters, chiefs, engineers and contractors.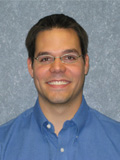 Joseph Kirchner
Director of Operations
Joe has managed over 400 projects for WHP. A graduate of Kansas State University in Construction Management, he works with owners, architects and contractors to develop the best design plan and follows the project through on a daily basis, ensuring timely completion and a quality product. He brings with him over 10 years of experience in the construction industry. Whatever your question on the progress of your project, Joe can answer it.
Sales and Marketing Staff
David Dyer
Director of Business Development
A business graduate of the University of Kansas, Dave has a background in marketing and computer technology. He has worked with technical products and services in commercial, consumer, governmental, educational and medical markets. His customer service skills guarantee timely answers and maintain a smooth flow of information, both internally and externally.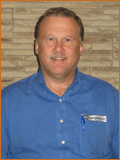 Alan Henderson
Sales, Overland Park, KS
Alan is a graduate of Wichita State University's Business Marketing program.  He has experience in construction beginning his career as a draftsman and comes from a 20-year background of sales within the building products industry.  Alan can assist you, beginning with the designing of a simulator that meets your training needs to helping you with options that will enhance your existing training program.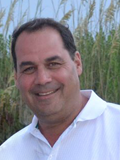 Jim Eicholtz
Sales, Baltimore, MD
Jim has been involved in the design and construction of fire training facilities since 1991. Jim brought his experience with the Maryland Fire and Rescue Institute when he joined WHP in 1994. He has worked extensively with gas simulators, as well as buildings that burn Class A materials.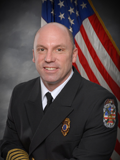 Jake Rhoades
Training Consultant, Edmond, OK
EFO, CFO, CTO, CMO, MIFireE is a 22 year veteran of the fire service and has an extensive training delivery and program management background.  He serves as an elected Board of Director member for the IAFC Safety, Health, and Survival Section.  He also received his Professional Instructor designation from ISFSI.  He also serves as a principle member of the NFPA technical committee for Firefighter Professional Qualifications.  Jake teaches nationally to include; FDIC, FRI, CPSE Excellence Conference, and many other venues on a wide variety of topics.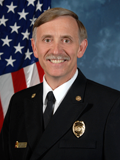 Ernst Piercy
Federal Government Consultant, Colorado Springs, CO
A retired fire chief with more than 35 years in the fire service, Ernst has a strong background in organizational leadership. He has worked exclusively for the Department of Defense, and has extensive experience working within the parameters and limitations of federal government acquisitions. His superb customer service and lightning-fast responsiveness will ensure your success.